Posted on
For the forth interview in the 100 Days of Papertint Conversations, meet Brita! This series is about connecting with winners from my 100 Days Project by learning more about their background, and how they connect with art. To read the previous interviews, go here, here, and here.
1) Could you tell us a bit about yourself?
Hello! My name is Brita MacInnes, and I'm a graphic designer and artist living in Minneapolis, Minnesota. I grew up in northern Minnesota near Duluth, where I first started drawing and painting.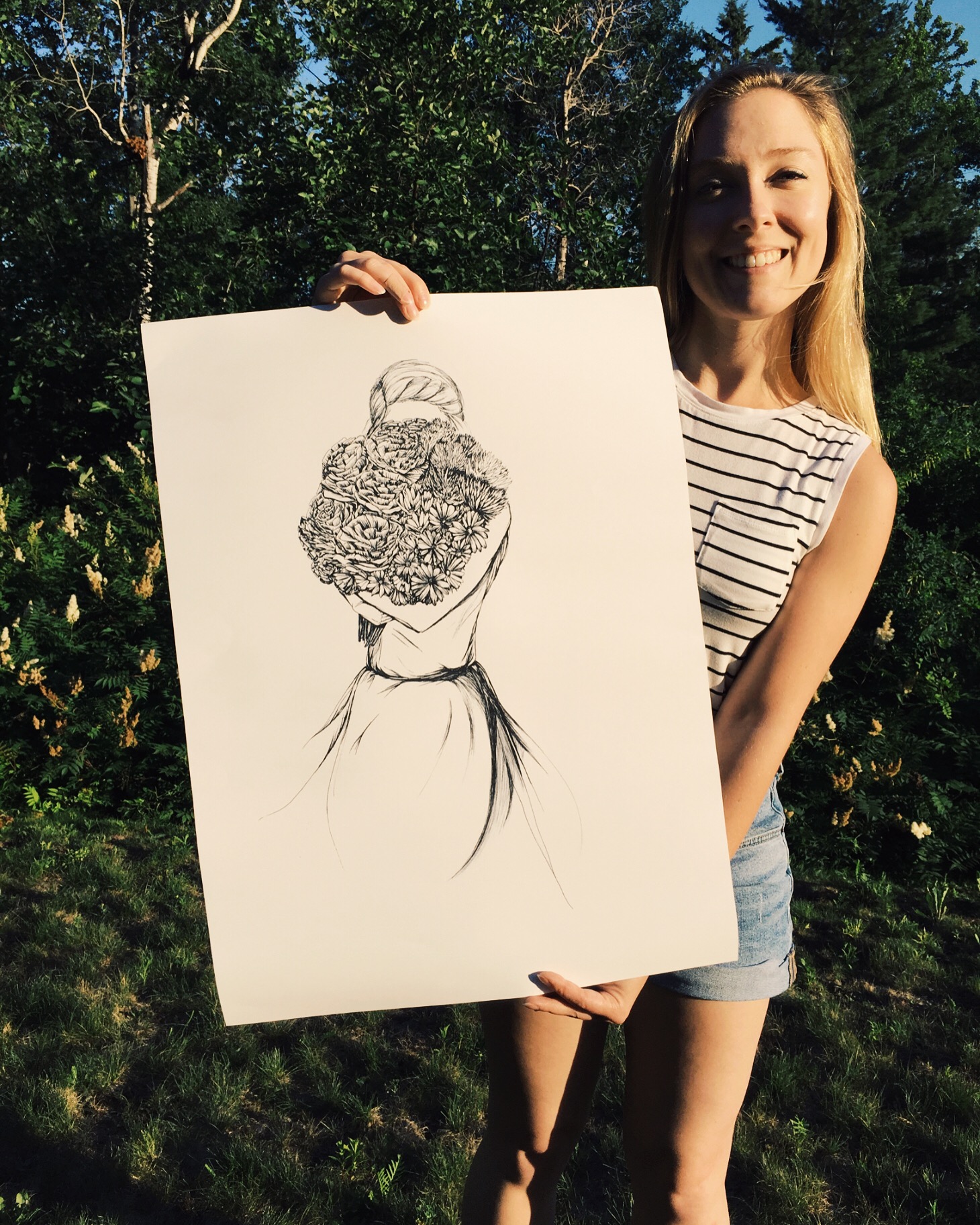 2) Where do you get your inspiration?
I'd say my inspiration comes from a multitude of sources! Since I grew up surrounded by nature and the largest freshwater lake in the world, nature has always been one of my biggest sources of inspiration. I also find inspiration in everyday moments and common human experiences.
3) What type of art are you into?
I really like a variety of styles and mediums, but I gravitate especially towards intricate drawings, simple line illustrations, and oil paintings. I love how simple drawings and illustrations intersect with the graphic design world, and at the same time, I love vibrant, realistic paintings.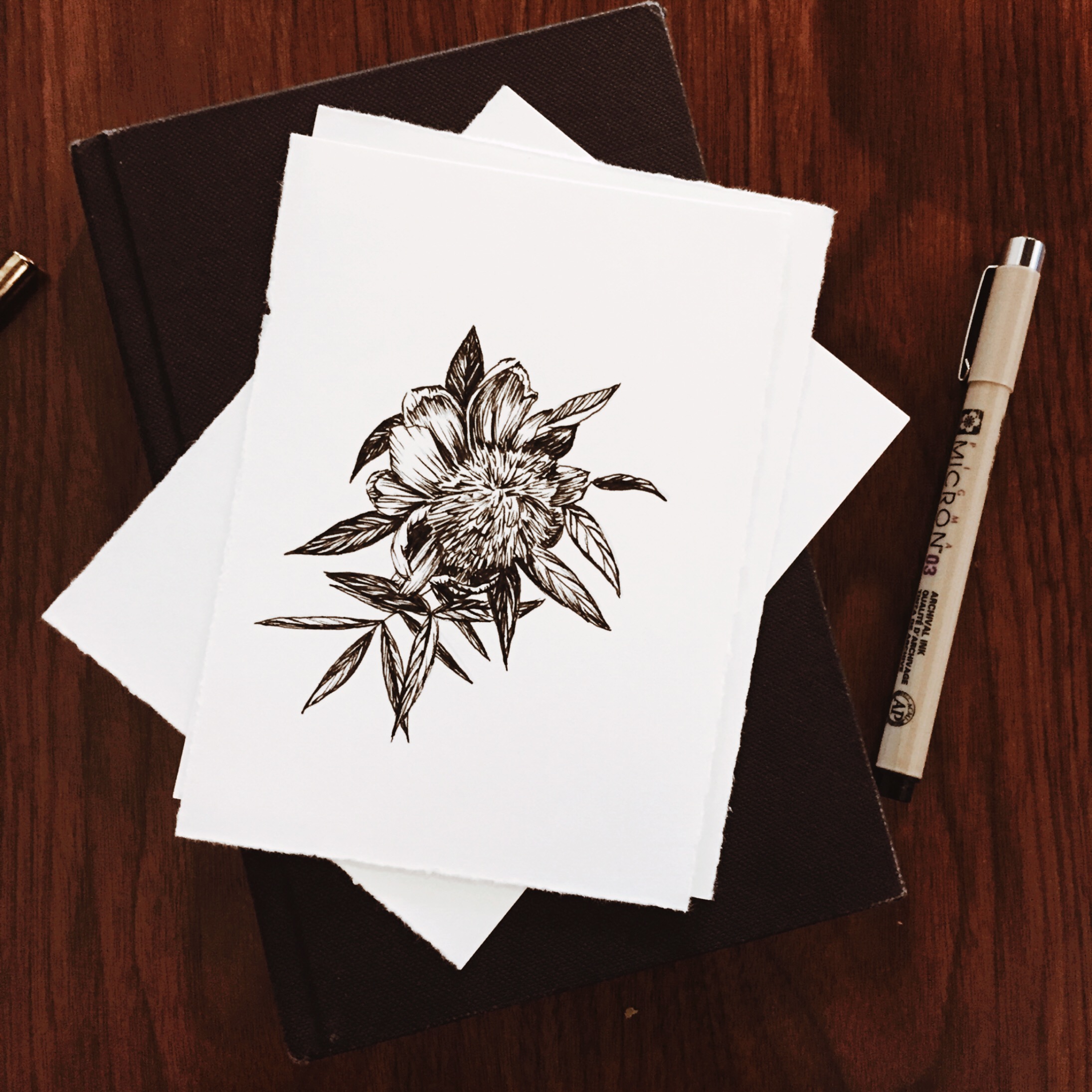 4) How do you feel about having a small piece of Papertint art in your home?
It's wonderful! My home has simple decor with lots of natural light, so my piece of Papertint art contributes to the serene feel. I also like that it adds a small pop of color!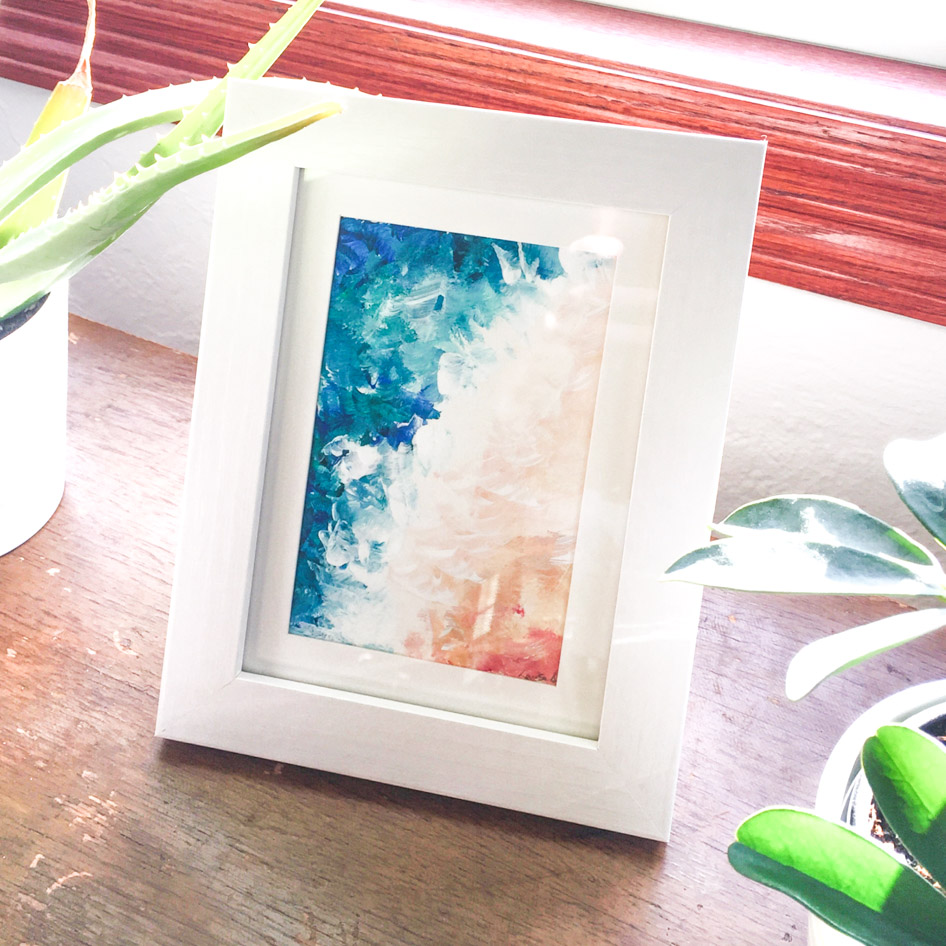 5) How do you discover new art?
I find a lot of amazing artists and illustrators/designers through Instagram– it's a great tool for discovering art that resonates with me! Minneapolis is also a great hub for art and design, so I like to check out local art shows pretty frequently.
6) Who are your top favourite artists/creatives and why?
Sam Larson is one of my favorites because he continually explores a variety of styles, and he also is great about sharing his process. Rachel Pohl is another of my favorites– her philosophies on art and life are so inspiring. An artist whose style I particularly like is Frederic Forest – he can convey an entire scene and mood with just a few simple lines!
7) What do you love about social media? How does it help you stay in touch with art?
I think what I love most about social media is that it enables anyone to connect and discover one another. It also allows me to see glimpses of the world and other people's perspectives that I would have otherwise never known about!
Your Instagram handle: @britamacinnes_art
Your website: britamacinnes.com
If you enjoyed reading this, stay tuned for more interviews, as I'm preparing for the release of my first book, 100 Days of Papertint. To sign up for the book and receive special gifts, please go to 100daysofpapertint.com. See you there!