Posted on
For the third interview in the 100 Days of Papertint Conversations, meet Elana! This series is about connecting with winners from my 100 Days Project by learning more about their background, and how they connect with art. To read the previous interviews, go here and here.
1) Could you tell us a bit about yourself?
Hello, my name is Elana. I am an Afrikaans language specialist from Cape Town (South Africa). Four years ago I left my 9-to-5 and moved to Seoul (South Korea) to become an English teacher and freelance illustrator. This was one of the best decisions I have ever made.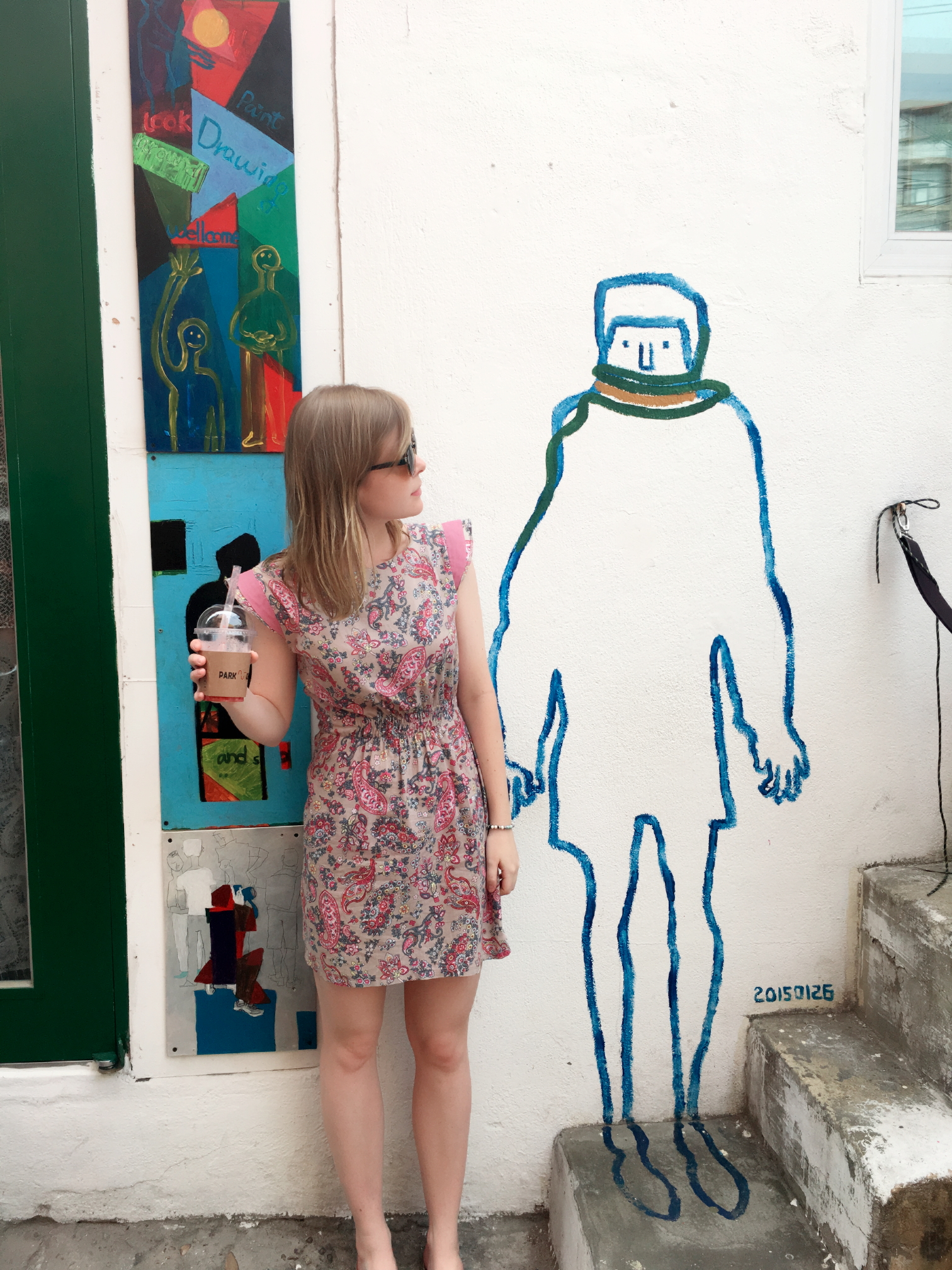 2) Where do you get your inspiration?
Long walks and latte dates!
This is my favorite illustration by the very talented Alja Horvat from Slovenia: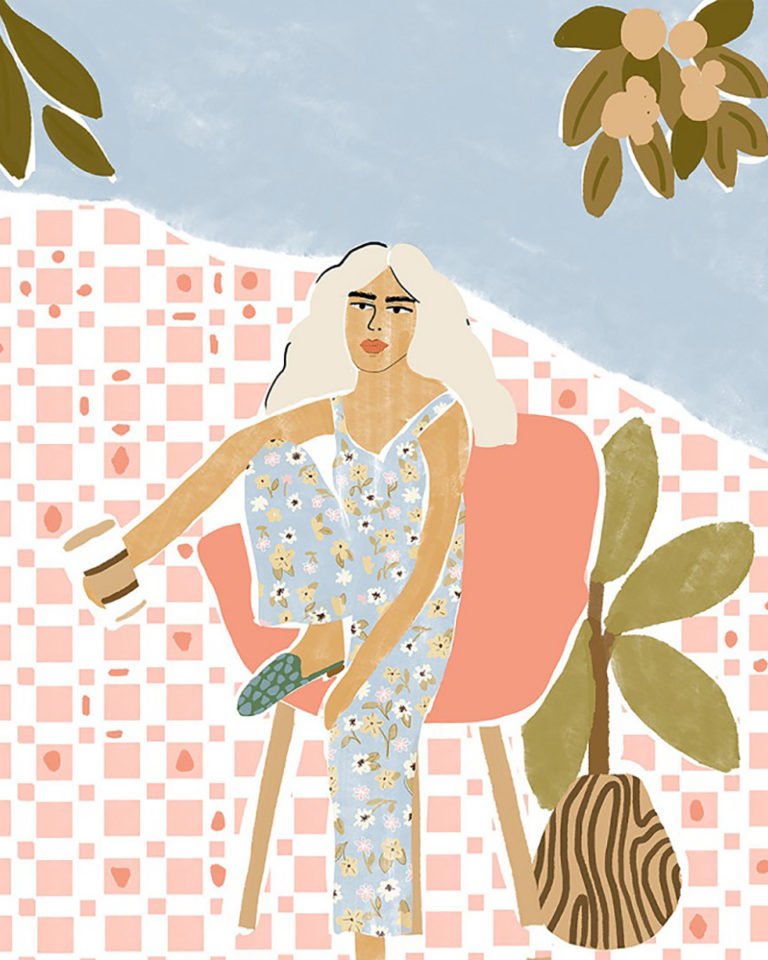 3) What type of art are you into?
As my own style is quite naive and simple, I tend to look at similar styles often. A variety keeps it interesting though!
This is my favourite illustration I made, featuring my mom and her two best friends in 1980.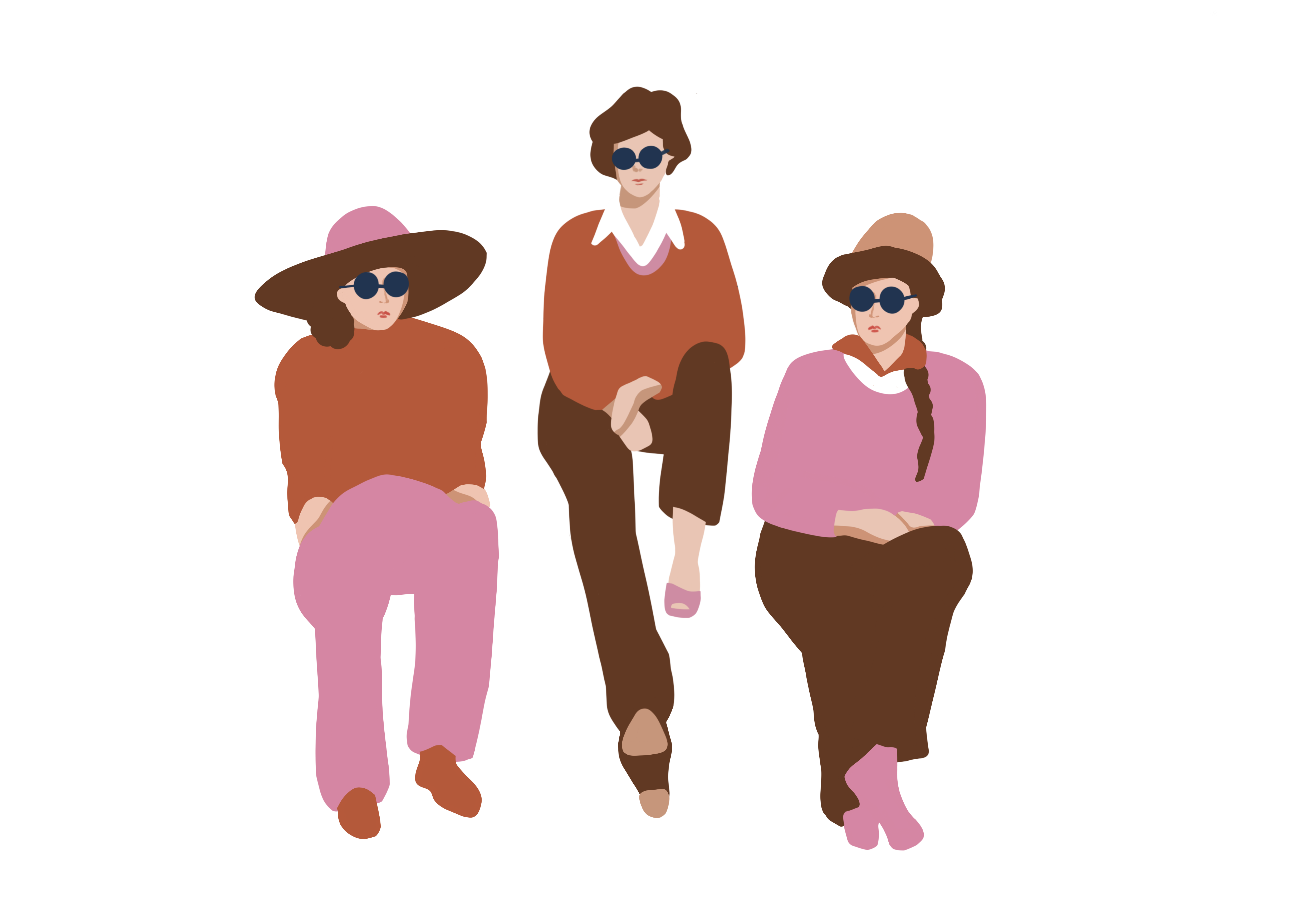 4) How do you feel about having a small piece of Papertint art in your home?
Your postcard looks even better in real life than on Instagram! I love it, and even framed mine. Thank you!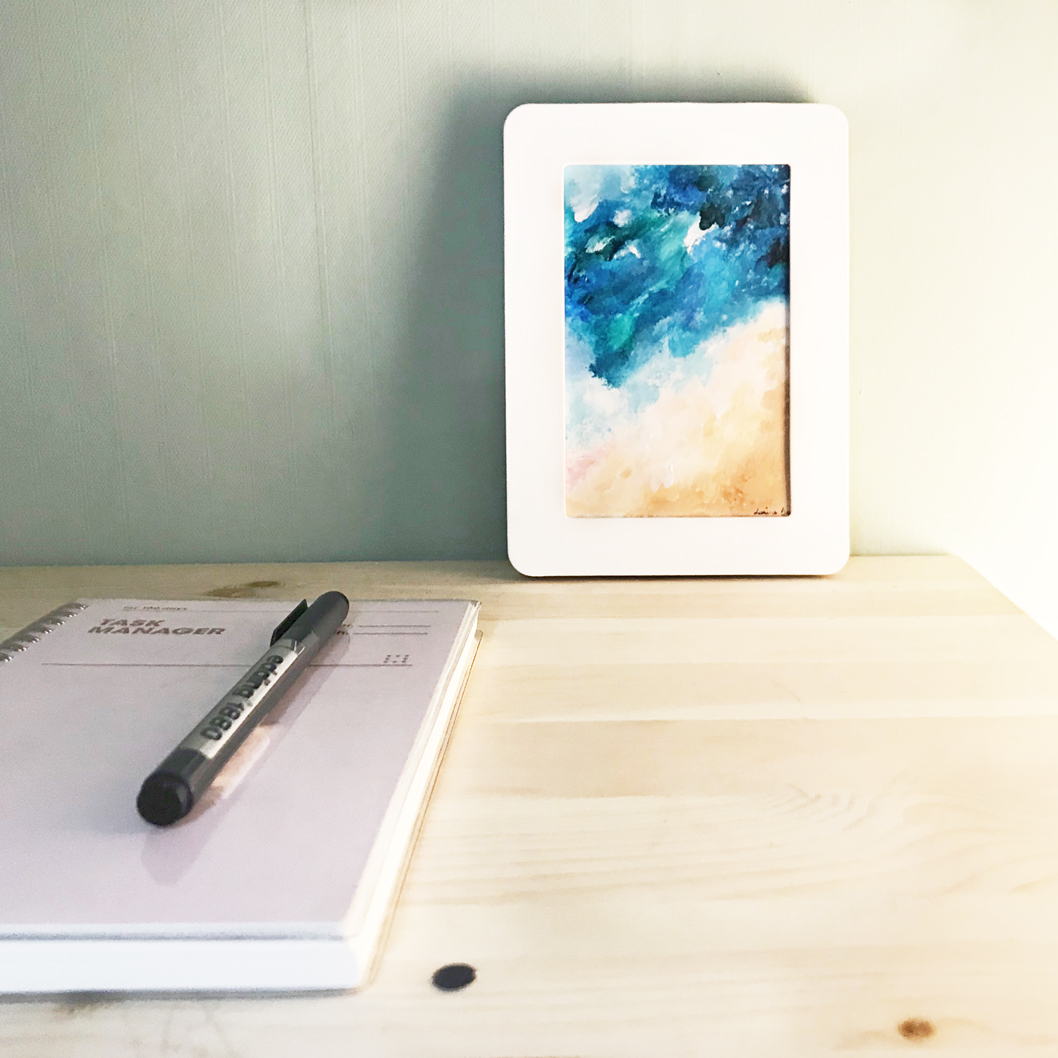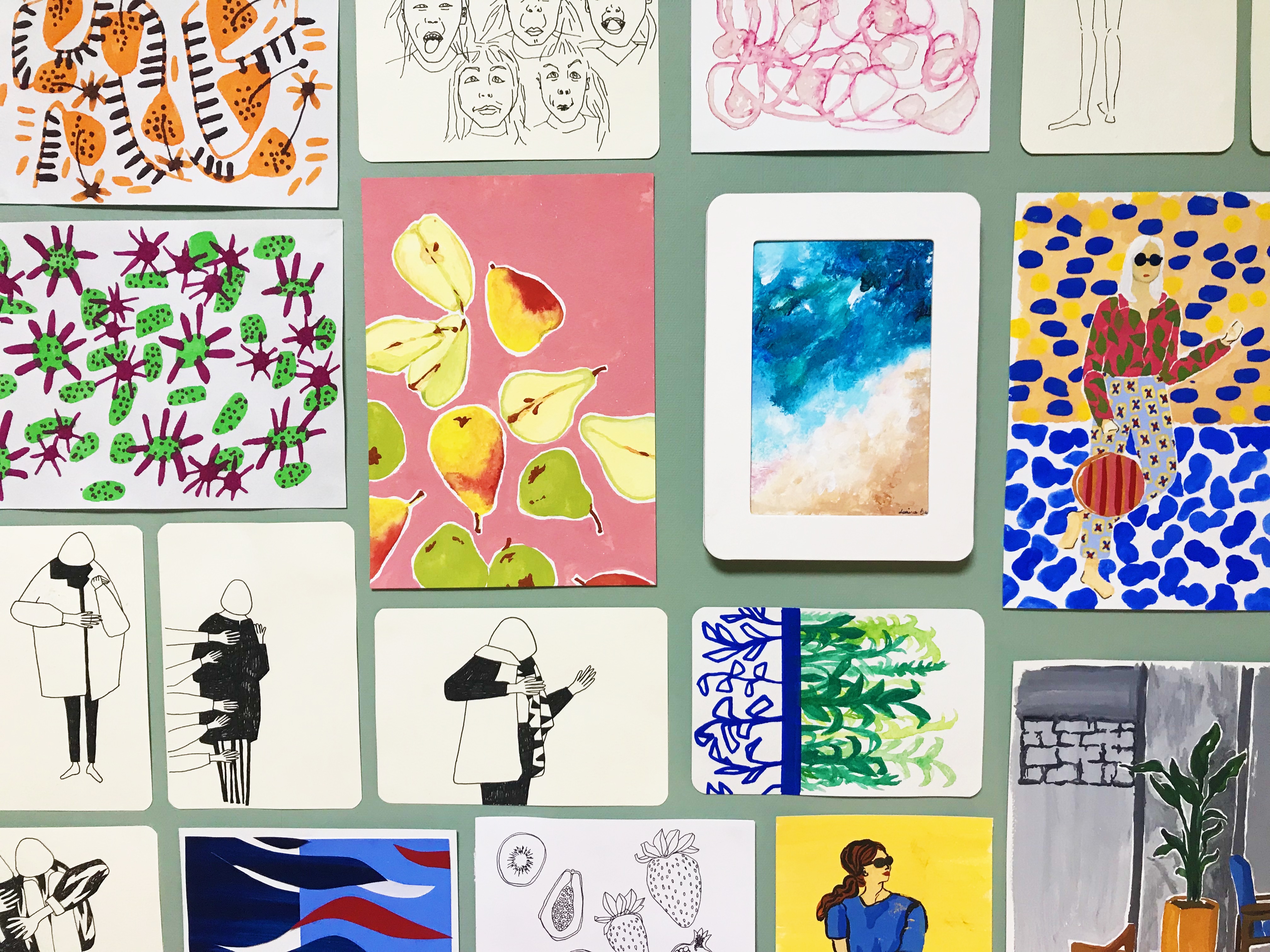 5) How do you discover new art?
I like to seek out new talents on Instagram and at illustration fairs.
6) Who are your top favourite artists/creatives and why?
I am inspired by artists who show not only their final masterpieces on Instagram, but also the scrappy bits and process work in between. Imperfections are very relatable and inspiring; they also make me feel less tense about the creative process. No one is perfect!
7) What do you love about social media? How does it help you stay in touch with art?
I have a love-hate relationship with social media, so much so that I deleted more than a 1000 pictures on Instagram a few months ago. The idea of sharing personal content scares me, because it's so easy to overshare or mask reality. Nowadays, you won't really see me posting the chicken salad I had for lunch or random outings with friends; I use my personal account to share only one area of my life: my journey as an artist. Since doing so, I feel less stressed and even excited to share content. The feedback has been very supportive too.
Your Instagram handle: @elanae45
Your website: Launching in September
If you enjoyed reading this, stay tuned for more interviews, as I'm preparing for the release of my first book, 100 Days of Papertint. To sign up for the book and receive special gifts, please go to 100daysofpapertint.com. See you there!