Posted on
Welcome to the fifth interview in the 100 Days of Papertint Conversations, where I talk to Katy Palmer, a very passionate casting producer. This series is about connecting with winners from my 100 Days Project by learning more about their background, and how they connect with art. To read the previous interviews, go here: Brita MacInnes, Elana Esterhuyse, Kendall Chinn, and Lydia and Design.
1) Could you tell us a bit about yourself?
Hello! My name is Katy Palmer and I'm a commercial casting producer. I love casting real people with real passion. A few years ago, I left my 9-5 job and founded my own creative consulting firm. I've been working for myself ever since and it's the best decision I could've made for my career. I've been fortunate to work with national and international brands, including companies on the Fortune 500. It's rewarding to partner with production companies and creative agencies to discover and showcase everyday talent.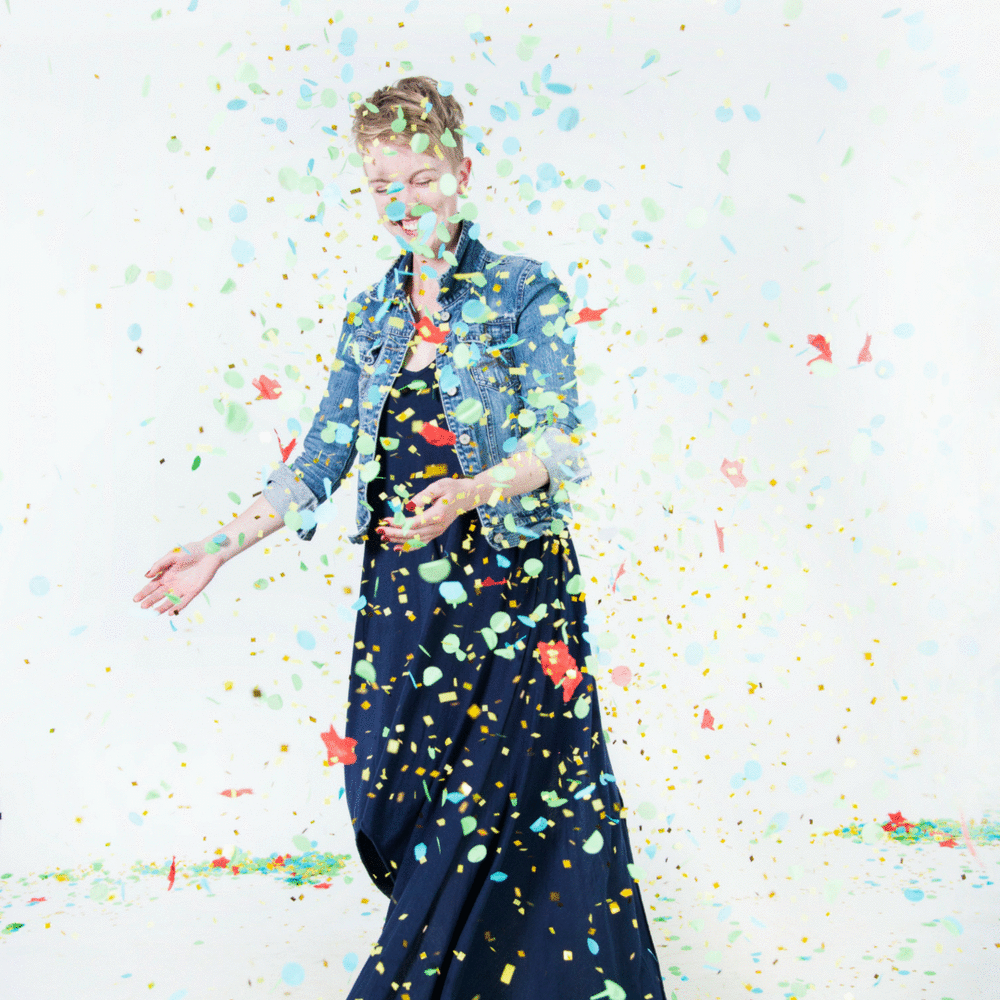 Photography by Jelena Aleksich
2) Where do you get your inspiration?
Film, travel, and vulnerable moments. Film and television have always inspired me from an early age. I was the kid pretending to play fictional characters in my childhood bedroom and making endless home movies. Travel, of course, opens us up to all sorts of new sensory experiences. And all those small, tender moments throughout everyday life are what becomes the foundation for great storytelling.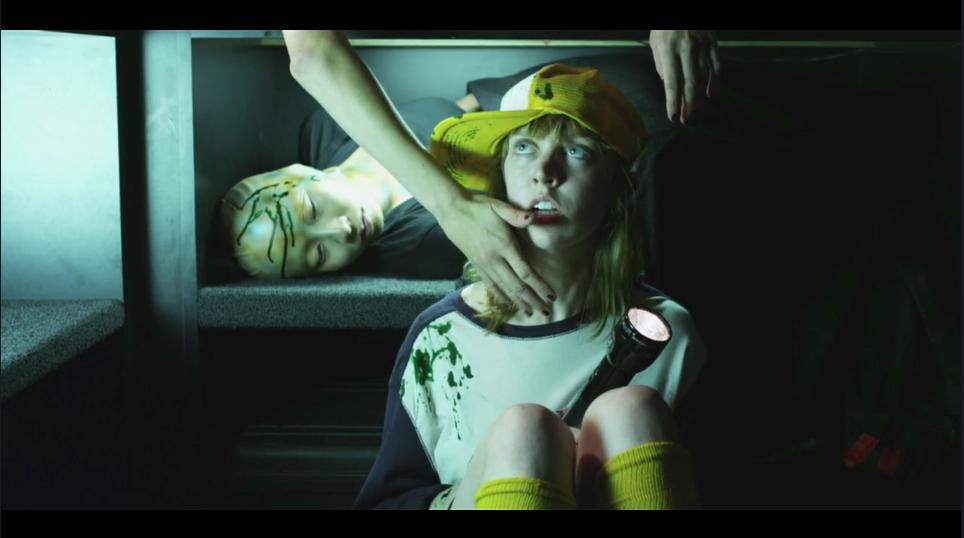 This is a screenshot from a short project entitled Camera. It's an oldie but goodie. I worked in this facility renting out film cameras and it was a thrill to transform it into a horror scene for a day. I had fun working with friends and watching the filmmaking process from beginning to end. / Directed by Christian Armada.
3) What type of art are you into?
I'm into lots of different forms of art. Visually, I relate more to abstract pieces that move me and make me feel lost in emotion. Musically, I grew up in a musical family and can get into pretty much any beat! But mostly, I lean toward movies, television, and comedy as my go-to art forms. My background is in writing and I reach a kind of zen when I'm soaking up great stories on the screen or stage. I love admiring both the performance aspect and the analytical aspect of what makes a captivating show.
4) How do you feel about having a small piece of Papertint art in your home?
I LOVE having a Papertint piece in my home! I was so excited when I found out. The piece feels alive to me and brings back memories of living in Los Angeles by the beach.
Here is my Papertint painting on my desk. I love letting my thoughts escape to this beach while I work!
5) How do you discover new creatives?
Mostly, I discover new creatives through social media or local meet-ups. I enjoy connecting with creatives outside my industry because we can challenge each other in new and interesting ways.
6) Who are your top favourite creatives and why?
Oh, there are so many amazing creatives out there! I look up to people in a variety of professions. For me, it's more about an individual's process and approach than what they do day-to-day. Elle Luna with The 100 Day Project is a big inspiration for me. I learned about her when I first went freelance. Her book The Crossroads of Should and Must helped me get to know myself better and I'm forever grateful for that. I admire photographer Jelena Aleksich with The Confetti Project for her bold mission to celebrate raw emotions. And I look up to the entire editorial team at Bitch Media, an independent magazine publishing an intersectional feminist response to pop culture. Reading these intellectual articles from women who also love film, television, and comedy is rejuvenating for me.
7) What do you love about social media? How does it help you stay in touch with art and other forms of creative outlets?
Social media is perfect for meeting new creatives, exploring new places, and finding new entertainment I otherwise wouldn't know about. It's like all my inspiration wrapped up in one—media, travel, and coffee dates!
Your Instagram handle: @bykatypalmer
Your website: www.bykatypalmer.com
If you enjoyed reading this, stay tuned for more interviews, and check out my newly released book, 100 Days of Papertint. To stay up to date and receive occasional freebies, sign up to my newsletter below. Would love to see you there!