Posted on
Welcome to the ninth interview in the 100 Days of Papertint Conversations! Get to meet Lorena Xavier Aquino, a journalist from Brazil, with whom I spent a lot of time during my stay there.
This series is about connecting with winners from my 100 Days Project by learning more about their background, and how they connect with art. To read the previous interviews, go here: Andreea Iancu, Jamie Crowley, Anna Jo, Katy Palmer, Brita MacInnes, Elana Esterhuyse, Lydia and Design, Kendall Chinn, Kathleen C.
1) Could you tell us a bit about yourself?
I'm a journalist from Brazil. I'm 27 years old. I kept moving from city to city since childhood, and I've been living in Recife for 15 years now - always trying to get away and doing trips to the furthest places in the meantime.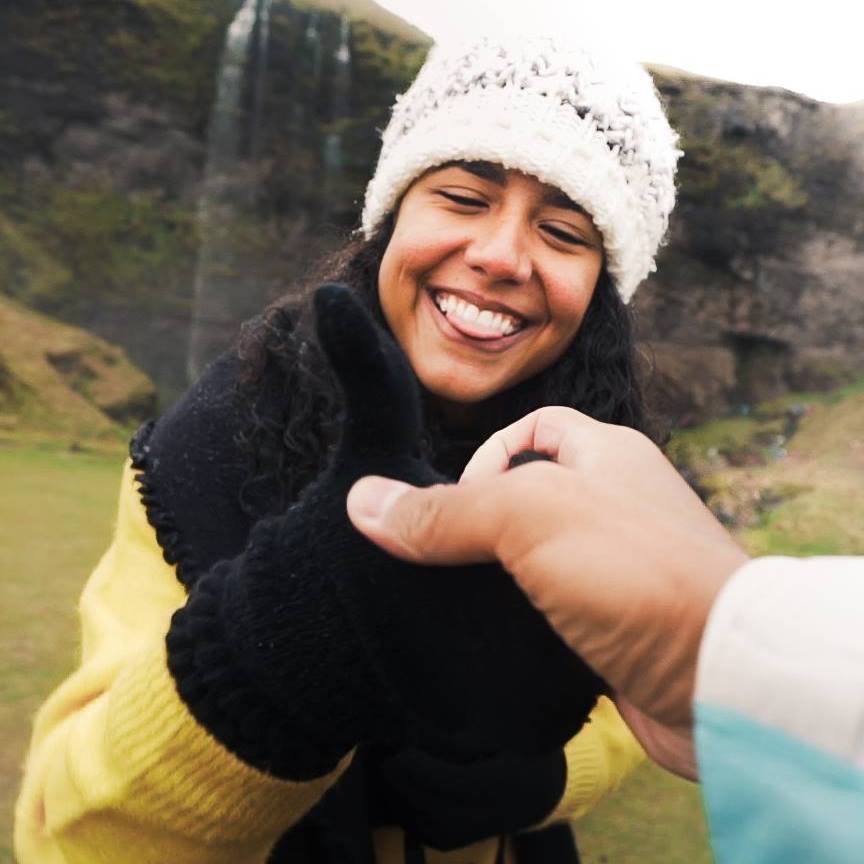 2) Where do you get your inspiration?
From people, basically. There is always a good story to be told where you least expect. I work as a journalist and even when I don't believe the story I'm sent to report, I can find a good hook to write about just by giving time to listen to what people have to say. Being open is the best way to get inspired. There is always a good story hidden somewhere, you just have to listen. Different people have different ways of living, and to me they are all very interesting - maybe that's why I tend to like talking to people from other countries and cultures, they surely have experiences completely different than the ones I'm used to!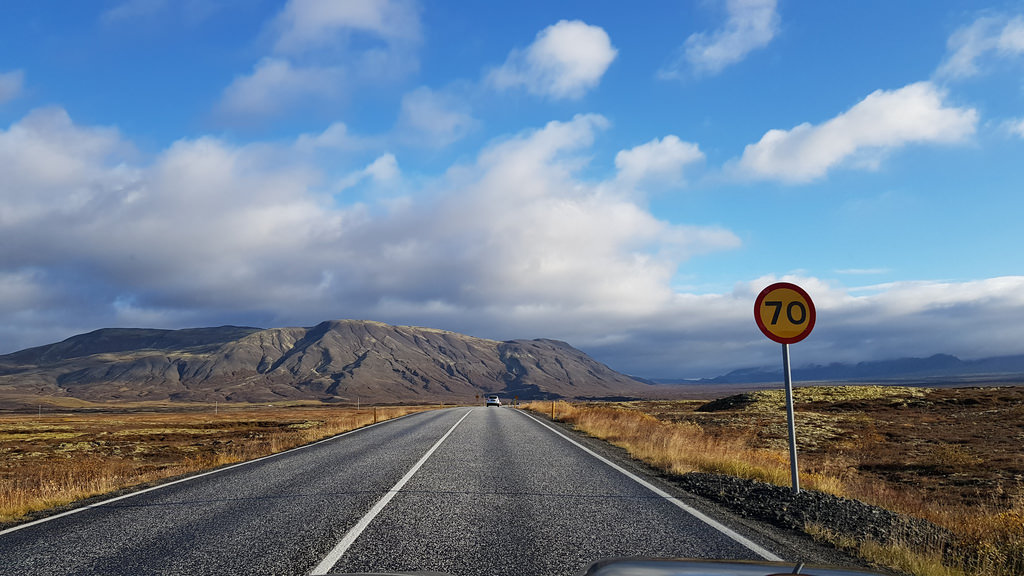 3) What is your creative outlet?
I write whenever I can, even if it's not for work. That's how I can put my feelings from the inside to the outside. I like sharing my experiences, and this includes work, travels, feelings, random anecdotes. That's why I decided to start my travel Instagram account at first. Also my personal blog is there for the same reason, though it takes me more time to feel comfortable sharing personal writings.
4) How do you feel about having a small piece of Papertint art in your home?
It feels special, since it's from Lari, who showed up in my life twice during very special moments of my life. Seeing her work reminds me of her and all the effort I know she put in it. Also I had the privilege to see her work and inspiration during the time we lived together in Brazil, and it makes me very happy to see Papertint going around the world. The paintings are carefully designed and loved since the first thought of them, and they bring me peace with smooth colors and delicate brush strokes.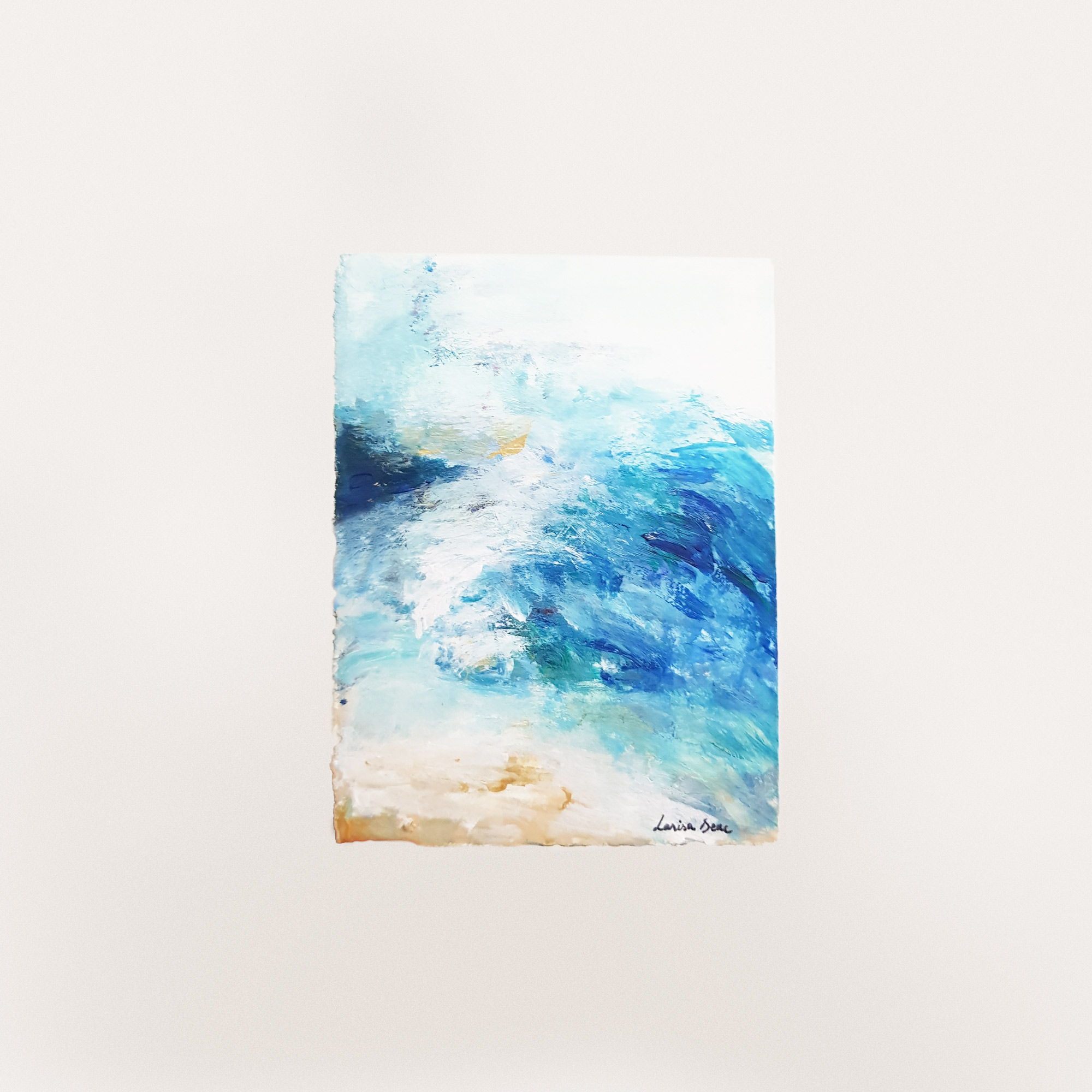 5) How do you discover new travel writers and journalists?
When I'm not "on the road", I usually discover new travel writers through social media. When traveling, they are everywhere, I always end up chatting with someone new. In my last trip I met a Taiwanese guy who was making some videos of Iceland for GoPro, and we shared experiences together too!
6) What do you love about social media?
The capacity of reaching people from places you never knew existed in the world. It's powerful, being able to help, interact and exchange thoughts with so many different people, doing different things, and realize we're eventually all the same. It amazes me to have friends and acquaintances from so many different countries and experiences. This also works for journalism, and I'd say it was one of the reasons I decided to be a journalist in the first place - getting to report from a very long distance to people who have no idea what's going on on this side of the world. Giving them a little bit of my world while being able to get a little bit of everybody else's world.
Your Instagram handle: @lorenaquino, @criandoasass
If you enjoyed reading this, stay tuned for more interviews, and check out my newly released book, 100 Days of Papertint. To stay up to date and receive occasional freebies, sign up to my newsletter below. Would love to see you there!