Posted on
Welcome to the 10th interview in the 100 Days of Papertint Conversations! Meet Nancy Moy, a calligrapher and a painter based in NYC.
This series is about connecting with winners from my 100 Days Project by learning more about their background, and how they connect with art. To read the previous interviews, go here: Andreea Iancu, Jamie Crowley, Anna Jo, Katy Palmer, Brita MacInnes, Elana Esterhuyse, Lydia and Design, Kendall Chinn, Kathleen C.
1) Could you tell us a bit about yourself?
I am a self-taught calligrapher, painter, designer, and paper crafts enthusiast based in NYC.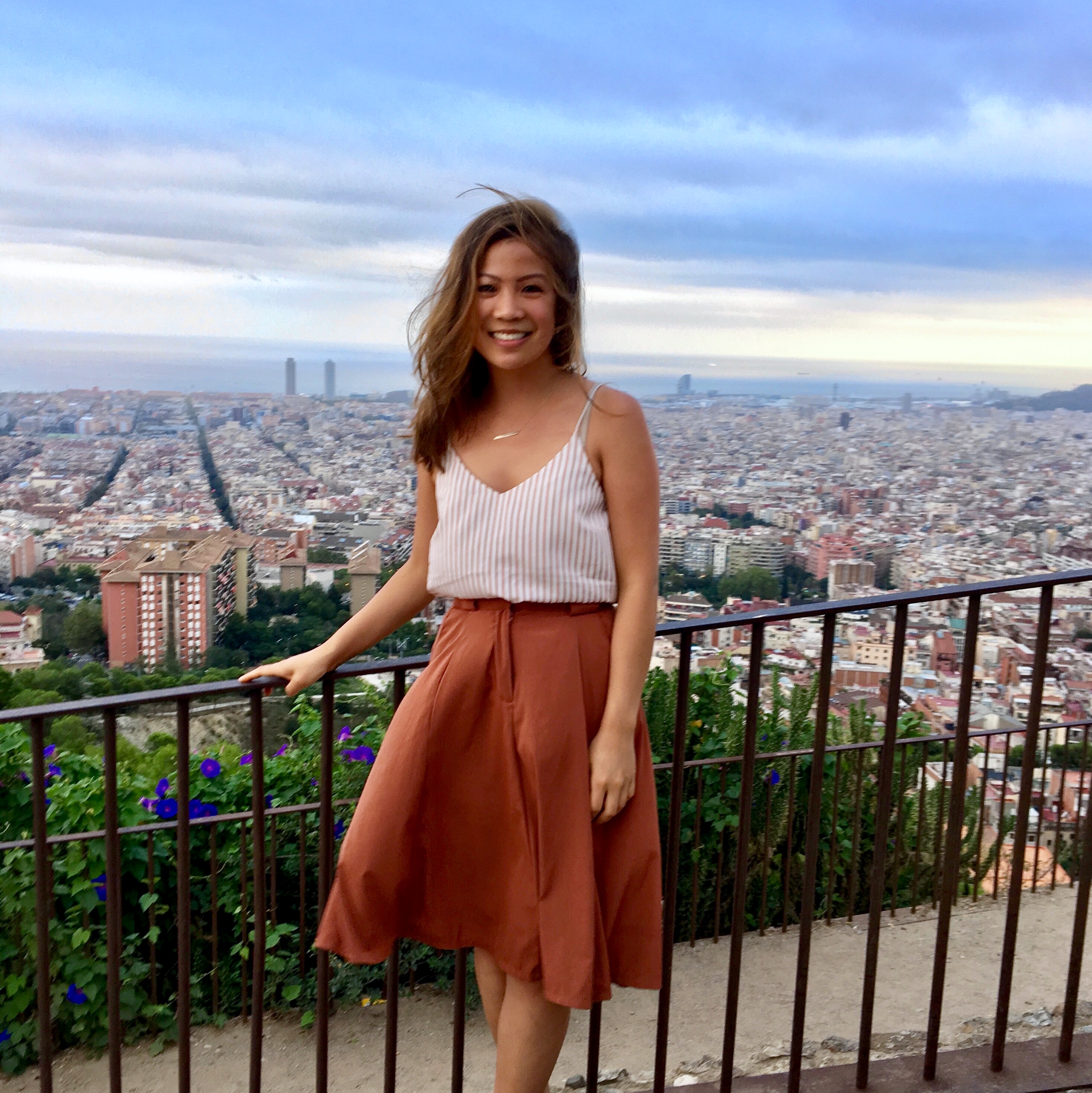 2) Where do you get your inspiration?
I started doodling and lettering around 2015, when I was inspired by other artists on Instagram. Calligraphy helped me to relax and became my outlet during tough times. The art community welcomed me with open arms and the talent that exists in the calligraphy community is inspiring. I started painting in 2017 and find inspiration from nature - mainly florals and leaves - and love painting them.
3) What type of art are you into?
Calligraphy, lettering, and watercolors.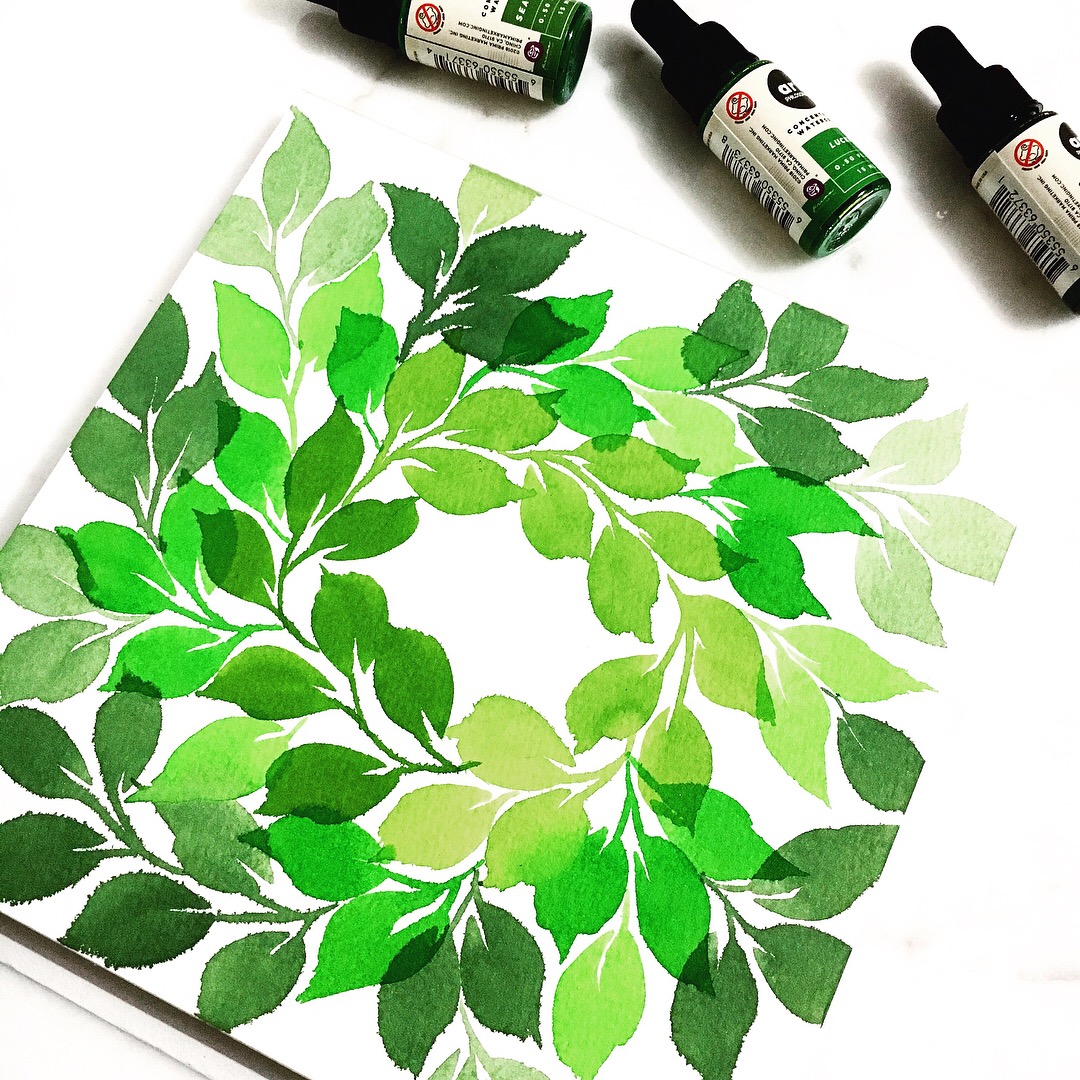 4) How do you feel about having a small piece of Papertint art in your home?
It reminds me of the ocean and on tough days, reminds me to take a step back, relax and breathe.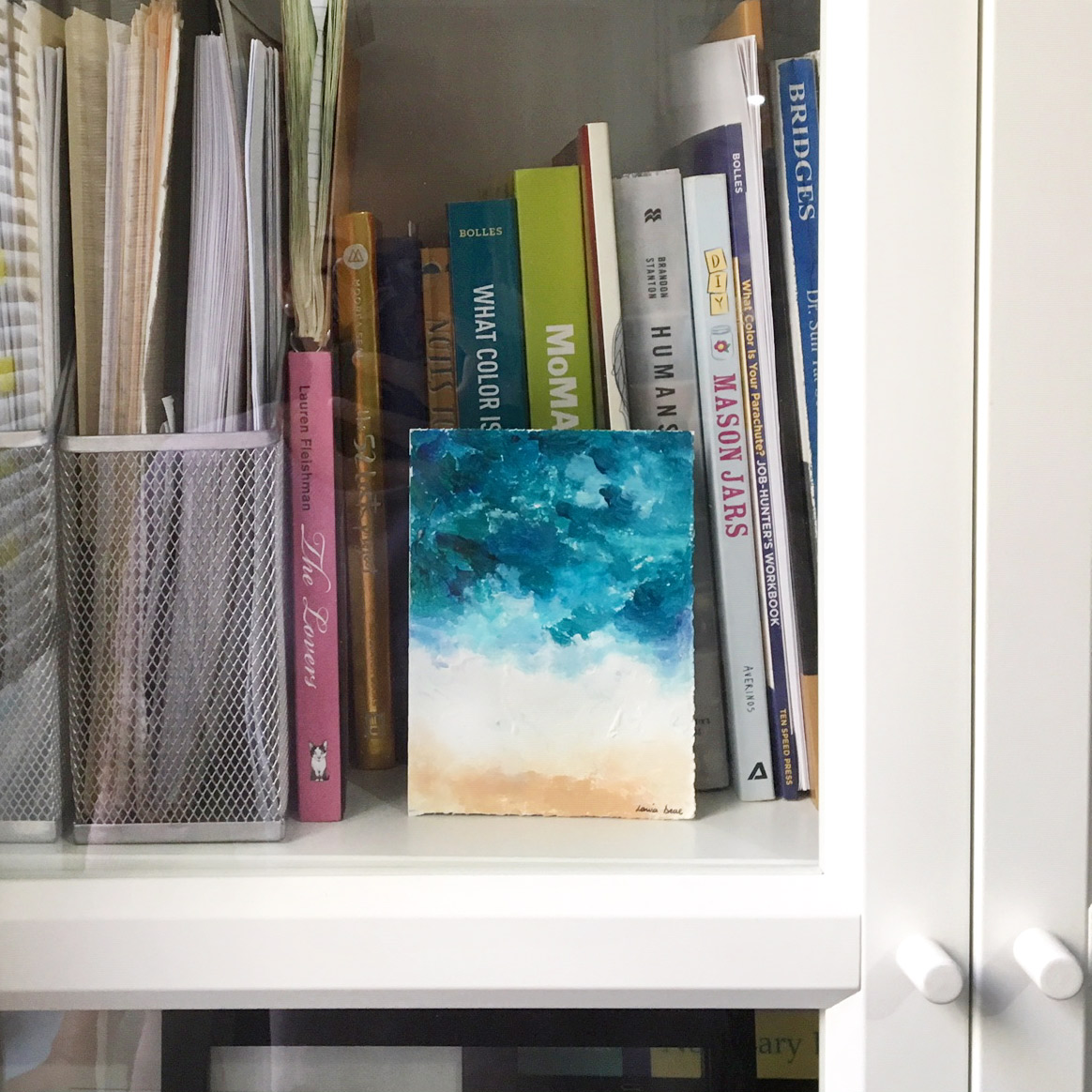 5) How do you discover new artists?
By browsing the Instagram feed or recommendations from friends.
6) Who are your favorite artists and why?
The following three people are just a few of the artists I love not only for their work but for their friendships:
@oeewrites for her bright, happy, rainbow inspired work
@jwlettering for her beautiful copperplate calligraphy and wax seals
@jeshypark for versatility - everything she creates is inspiring from watercolors to lettering
7) What do you love about social media? How does it help you stay in touch with art?
I love that it connects people from all over the world. Instagram has allowed me to build a strong community of friends and I feel a sense of closeness to some people even though I've never met them in person. Instagram has also allowed me to meet artist friends in person when they visit NYC or when I travel to other cities/countries.
Your Instagram handle: @nancymoycalligraphy
Your website: www.nancymoycalligraphy.com
If you enjoyed reading this, stay tuned for more interviews, and check out my newly released book, 100 Days of Papertint. To stay up to date and receive occasional freebies, sign up to my newsletter below. Would love to see you there!