Posted on
Welcome to part two of a series that explains the entire process of creating the 100 Days of Papertint book. As I mentioned in the previous blog post, in this part I was waiting for the books to be printed and bound, and while doing so, I came up with the idea of creating a postcard inspired by this project. I sent over 150 postcards to people who followed the rules in my giveaway, and I'd like to talk a bit about the process of making it.
Choosing the right painting
I spent some time painting different artworks based on the book, and in order to choose the right one for the postcard, I went out and made prints of 5 of them. Out of all 5, I felt like this one resembled the ocean theme of the book and the smooth brushstrokes the most, so I decided to go with it.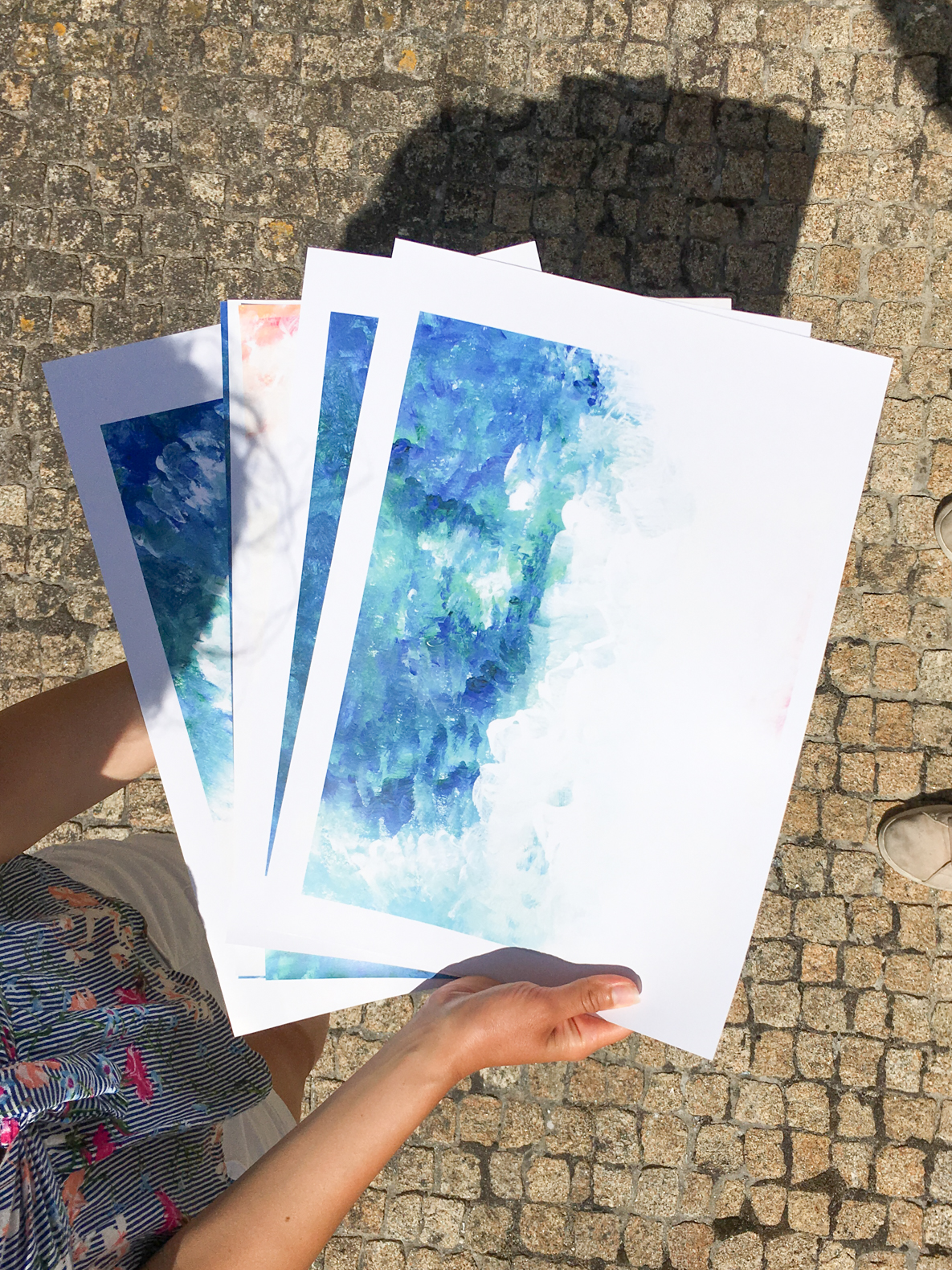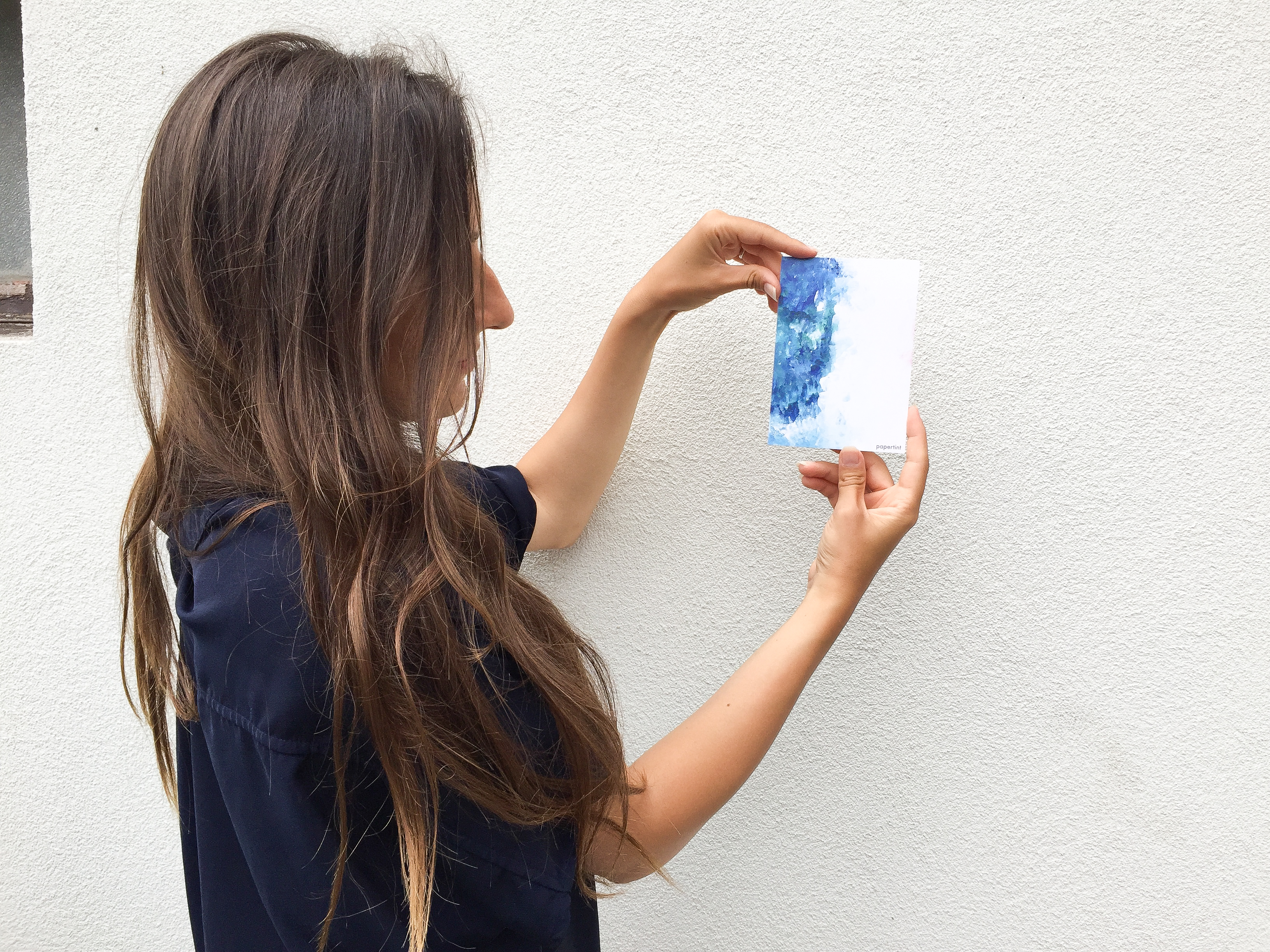 Packaging the postcards
I then got some really soft white envelopes, that match the postcards perfectly. While packaging the first few postcards, I realized that I would like to send a personal note to the receiver as well. I didn't want to write on the card itself, because it is meant to be for you to use as you like. Maybe you would like to give it as a greeting card to a friend, or just keep it to yourself. So I hand painted a square shaped note to add to the envelope. It's made of a thick brown paper and painted with vibrant acrylic colors. The color palette is intended to match the overall Papertint theme: energy, flow, and brightness.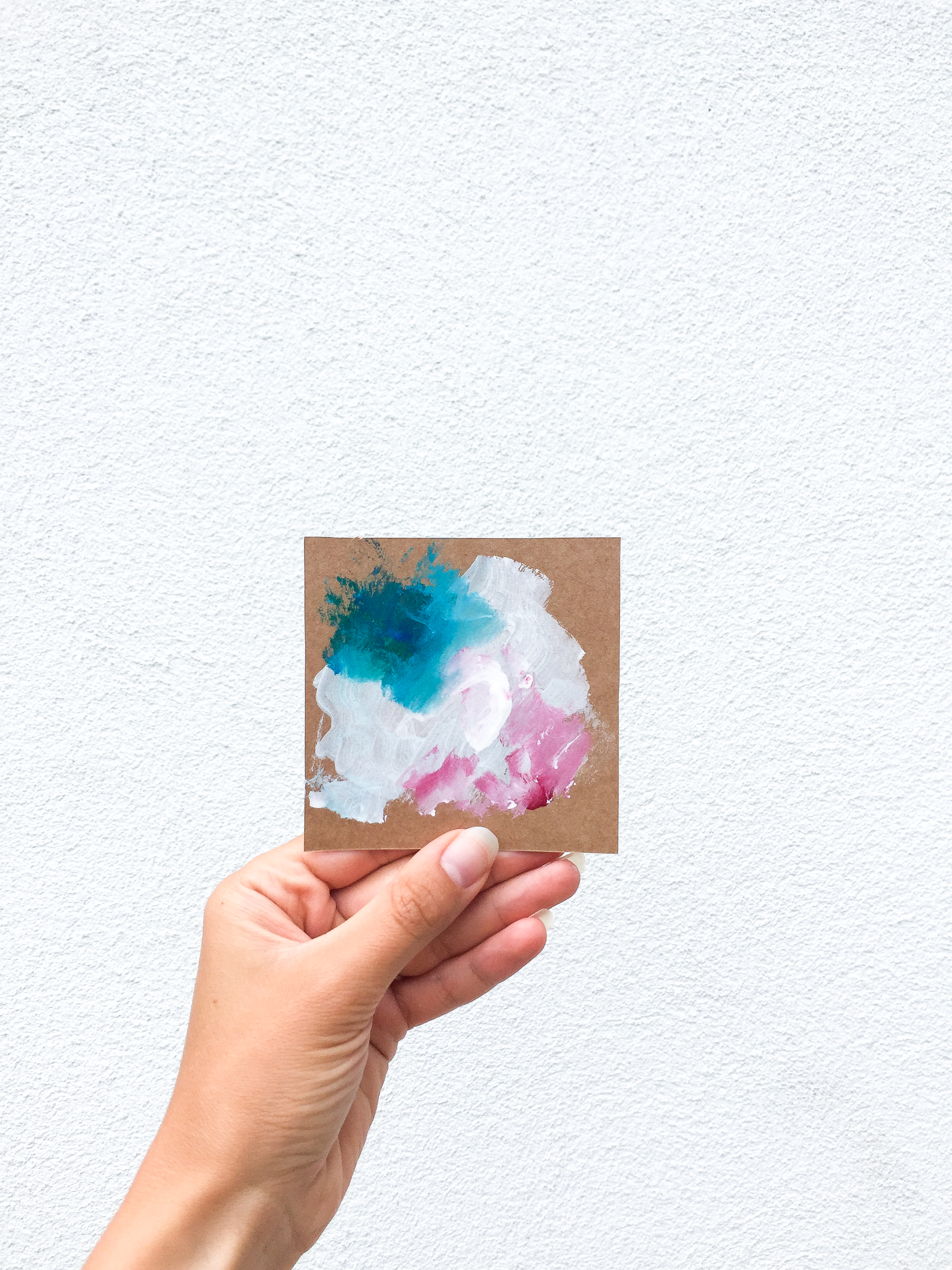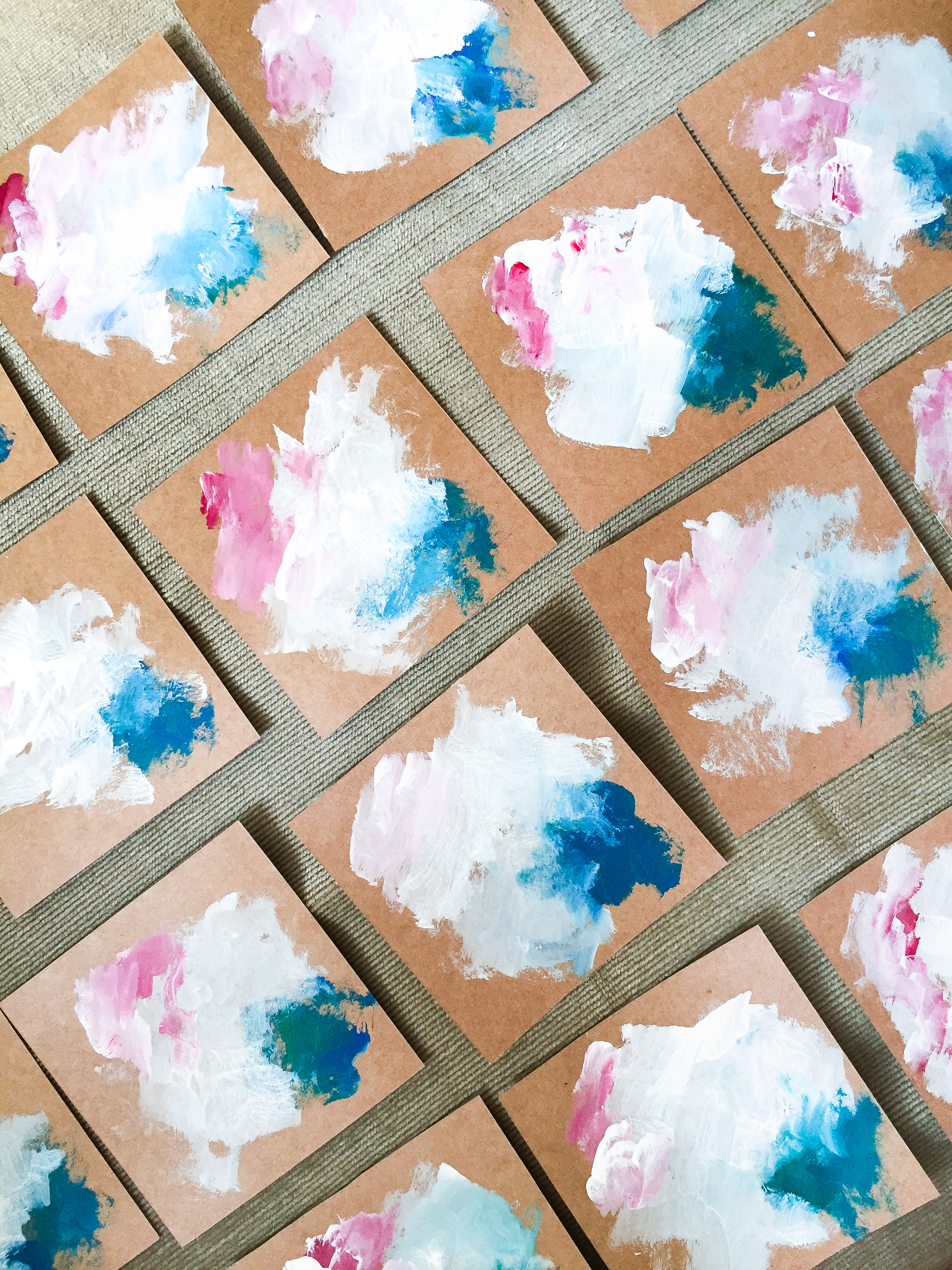 I quickly ended up spending the whole night painting and writing notes, and it brought me so much joy and excitement. I know I could have had them printed, but I love adding a personal touch to everything I ship to people, and I hope this is sensed on the receiving end as well. Know that when an artist sends you an artwork, they don't only send you a visual product, but also their emotions and thoughts poured onto paper. :)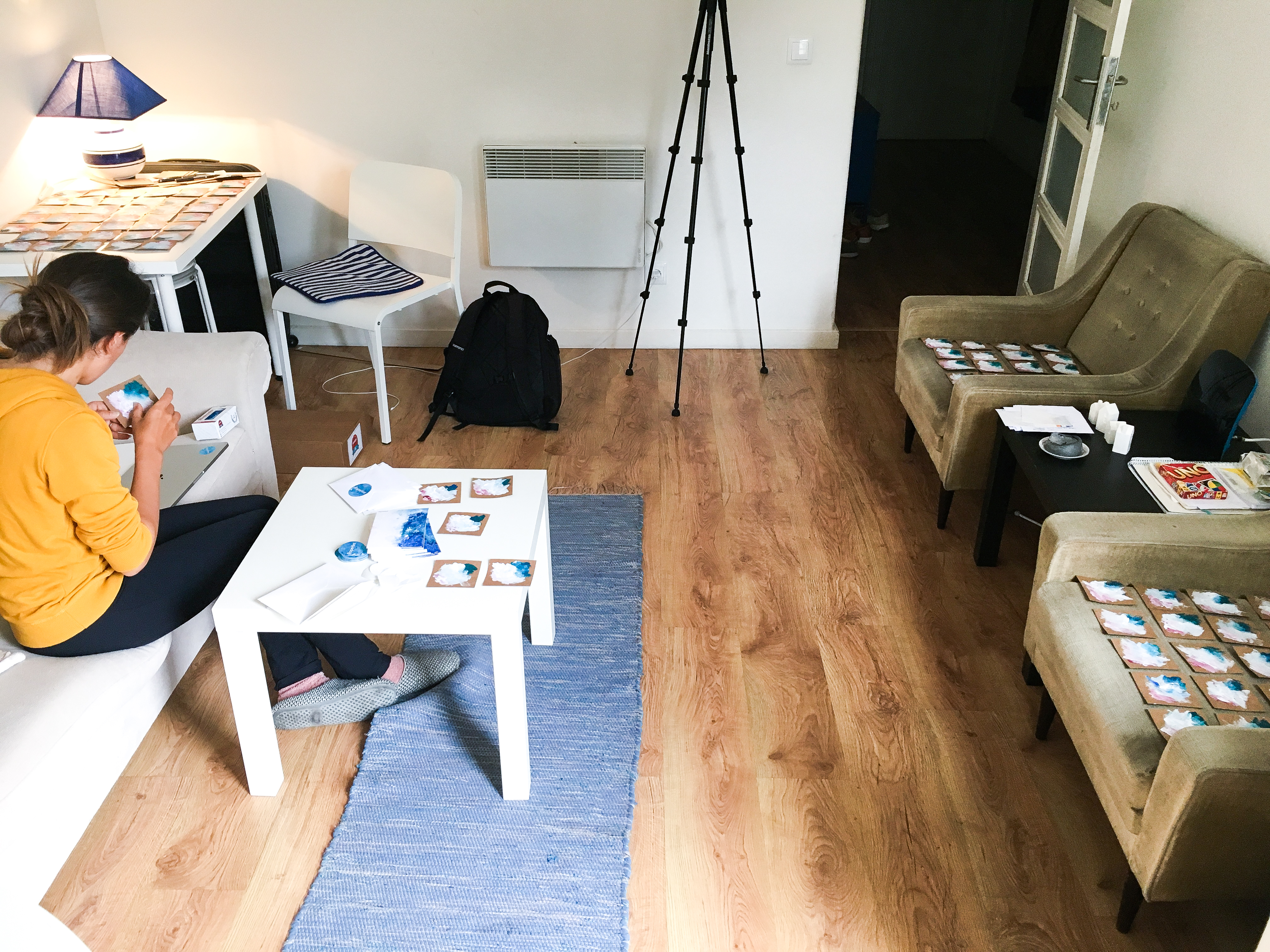 Now that I had the contents of the envelope figured out, it was time to add Papertint stickers. I chose rounded stickers that would feel like a seal on the envelope, as you can see below.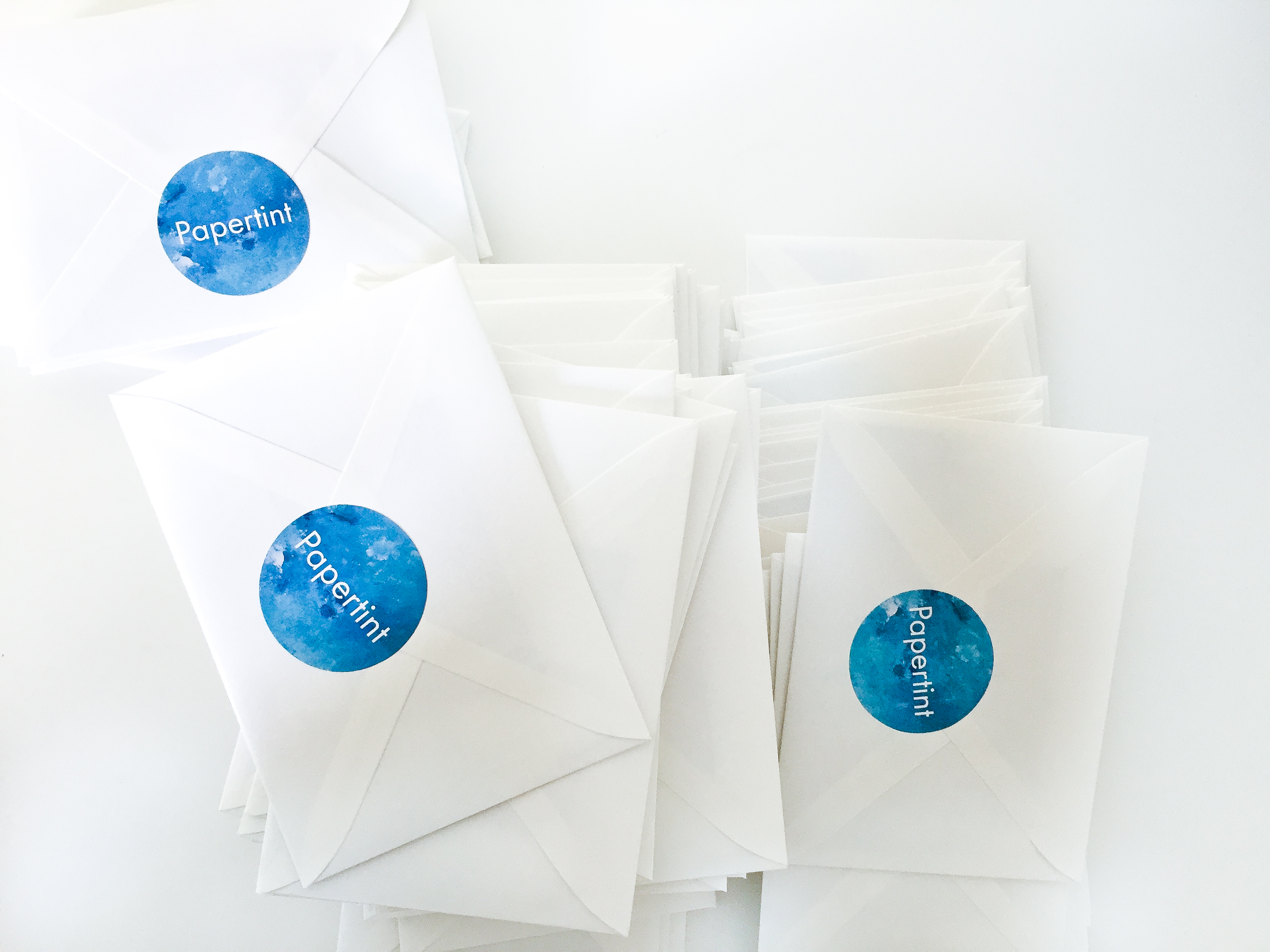 Postcards ready for shipping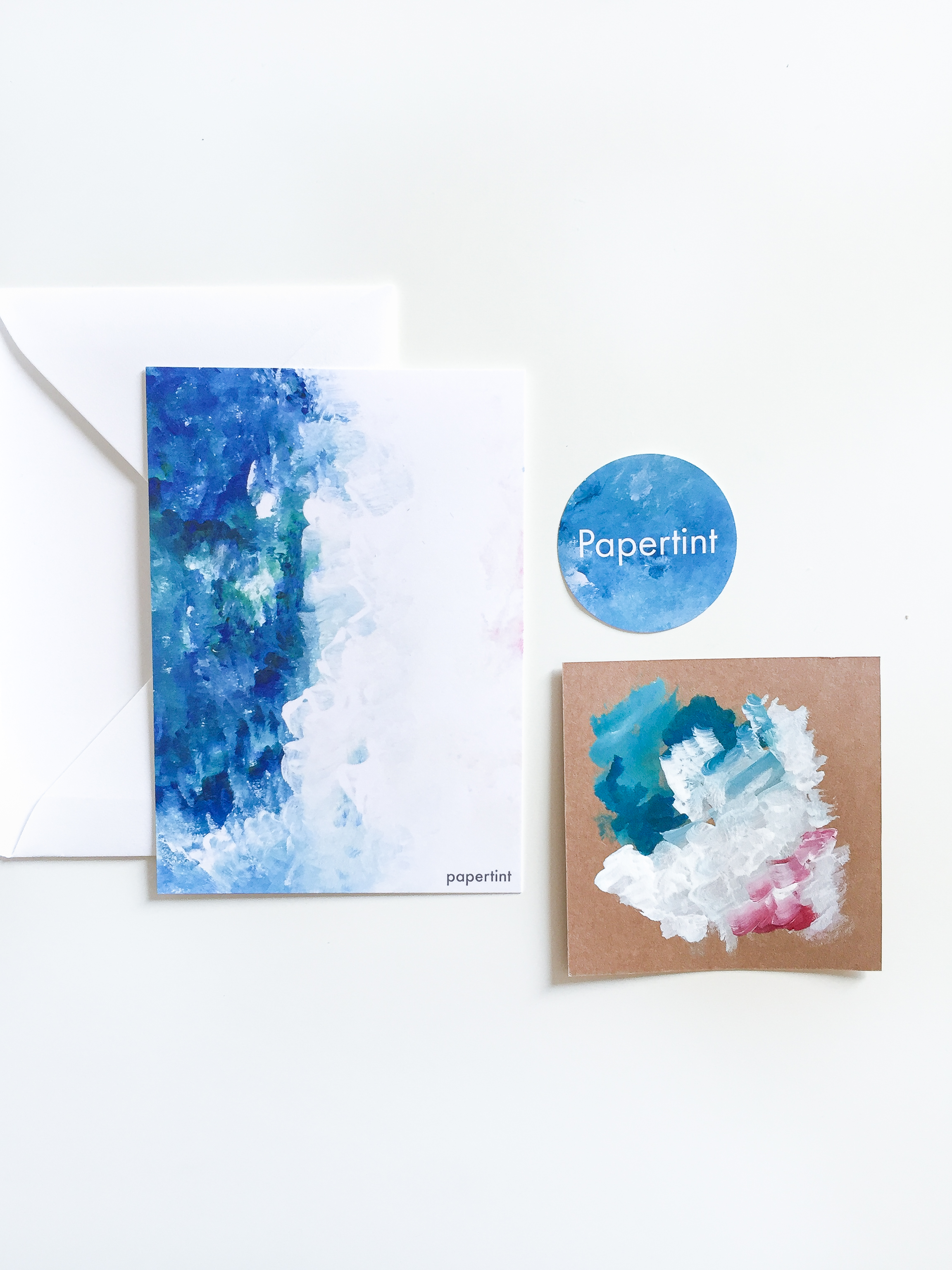 After hearing some wonderful feedback from the people who got the postcards, I decided to make them available on my store. You can get it here.
What's next
In the third and final blog post of this series, I will talk about my favorite part in the whole process: working with Peninsular typography to create my books. It will be an in depth look at their history, and their craft in printing and binding books. I got an amazing tour into this historic print shop, and I can't wait to share their story with all of you.
If you enjoyed reading about the process and you're curious to see the final result, get the book here. Stay tuned for the next part where I will discuss in detail about the typography where the book was crafted.